In this section you can find the updated list of our projects as applicant and coordinators
2020-1-ES01-KA201-082215
Coordinator: MAD for EUROPE
The idea of the project was born from the several years of experience in guidance developed by all the European partners to help students in their choice of career in order to innovate, internationalise and make guidance more effective by integrating it into the didactics and creating awareness of the different actors influencing the choice processes of young people. It is necessary to promote the digitalisation of content, as well as the development of technical skills of counsellors, as strategic factors. The promotion of the use of ICT and the creation of specific and innovative tools at European level can be the key to a necessary change in order to increase the quality of education.
2019-3-IT03-KA105-017256
Coordinator: ITALY for EU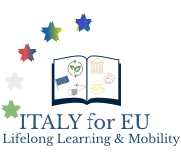 This project aims to bring young people closer to rural life, rediscovering contact with nature and the advantages of a life away from the big cities. In this Youth Exchange issues such as youth entrepreneurship in rural areas, the rediscovery of contact with nature and the beauty of a more sustainable life will be addressed. The promotion of a greener lifestyle will be accompanied by activities that will impact the daily life of the participants, making them future adults aware of the area around them.
2020-3-IT03-KA205-019960
Coordinator: ITALY for EU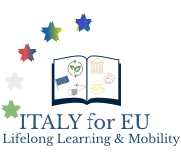 The FSEU project represents a strategic partnership that aims to counter the phenomenon of fake news and their diffusion. The problem of disinformation is at the root of anti-Europeanist political campaigns that damage the spirit of European cooperation. With this project, the consortium will create a digital toolkit that will be a collection of good practices from different European countries on how to identify a fake news and how to get it reported. The toolkit will be the result of a transnational work that will involve young boys in fact checking and data collection activities that will culminate in a Blended mobility
at the Lusophone University of Lisbon.