This week we have received in Rome our partners of the KA2 project #FSEU for the 2nd TPM. It was lovely to finally meet each other, not only to enjoy our company but also to approve the workshops' contents and start planning the Blended Mobility in Portugal. We also defined next steps and deliverables and clarify all doubts. We have also visited the Youth Center Matemù a very interesting reality which offers educational activities and help-desk support for young people. It was a pleasure to share opinions and ideas with Adriano, who has organized a guided tour of the structure and also to have the opportunity to talk with him about our project.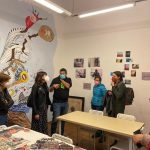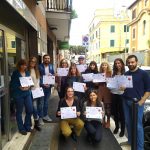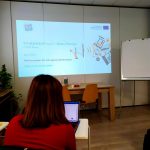 Some pictures from the 2TPM of the KA2 project FSEU "Fake the system: EU tools against disinformation". (Rome, 08-09.11.2021)
08.10.2021 We had the second informal online meeting of the KA2 project #FSEU in order to organize the 2nd TPM which will take place next month in Rome. It was very helpful to delineate what we are going to do and next steps. Also, our Danish and Lithuanian partner presented the Monitoring and the Evaluation Plan.
27.10.2021 We are glad to announce our first Partnership Building Activity led by CEDE ARUBA an international no profit organization which promotes bringing together people and resources for sustainable development. The project will take place in Oranjestad in March 2022, and it aims to create a strong network of contacts and partnerships between European overseas territories and European mainland in order to develop future quality Erasmus+ youth exchange projects.